Yelp Influence
Yelp has long surpassed its competitor Citysearch, having over 66 million unique monthly visitors and the mobile app used on over 5.7 million unique devices. Yelp is the leading US local guide for real word of mouth on every business within each local community – basically a city guide where people can find events, special offers and see reviews of businesses. According to Yelp, there are over 27 million local reviews just in the last quarter, with over 85% of them rating a business 3 stars or higher.
Are you a popular business reviewer on Yelp and want to get paid for reviews? Check out how you can benefit from becoming a part of the Social Influencers' network.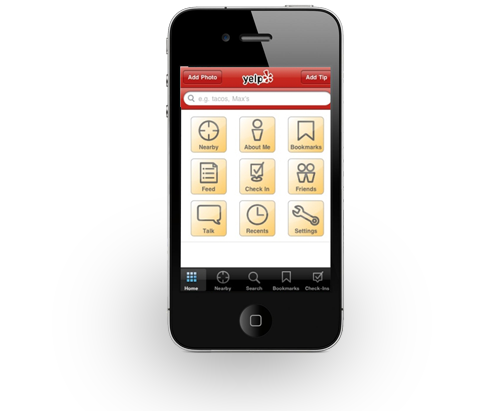 | | |
| --- | --- |
| Influencers: Review and Earn. | Businesses: Gain Exposure and Credibility. |
Monetize your trusted reviews, by promoting businesses you love.
Be the first to know about new products, places and promotions.
Earn additional commission and bonuses for improved performance.





Gain crucial positive exposure and reach millions of Yelpers.
Add credibility to your brand story with independent and trusted reviews.
Achieve quantifiable results in referral traffic and promotion success.



How does it work?
We only select the best, most trusted publishers and credible businesses. Then, we align interests to ensure reviews are relevant, and that target audiences align. We ask for a monthly spending commitment from businesses in return providing Influencers with monetary benefits for meeting quotas.  The best part is that we make it easy for brands and Influencers to connect.
Why work with us?
Social Influencers offers a transparent monetization system, so you know how much your reviews are worth. We have very high standards for selecting Influencers and businesses, building an exclusive network of the highest quality and largest reach. We have a variety of packages which are tailored to the content and business objectives. Most important of all, we make sure you know what you're paying for and what you're being paid for.
By connecting top Influencers with like-minded businesses, we can work together to lead the social conversation.